HOME > Company Information


Company Information
Since our foundation in 1924, Kikuboshi has been a pioneer in the hair salon business in Japan.
Kikuboshi has a reputation for high-quality products and boasts numerous brand products that are top sellers in the hair salon industry in the Japanese market.
In recognition of the quality we bring to our products, Kikuboshi has also received several international awards.
Investment to date has been focused on research and development and we plan to continue to deliver innovative products in the years to come.
Our primary sales channels are hair salons located across Japan, delivering products and information to 200,000 salons, accounting for approximately 70% of the hair salons in Japan via 1,000 distributors.
While Kikuboshi started out as a manufacturer of products for professionals made exclusively for salon use, over our long history we have come to handle products from a large number of manufacturers involved in the beauty industry.
We deal with approximately 250 manufacturers in Japan and have approximately 3,000 varieties of products in our distribution centers at any one time.
This makes us an extremely unique organization that functions not only as a manufacturer, but also doubles as a trading company specializing in beauty products.
Company Information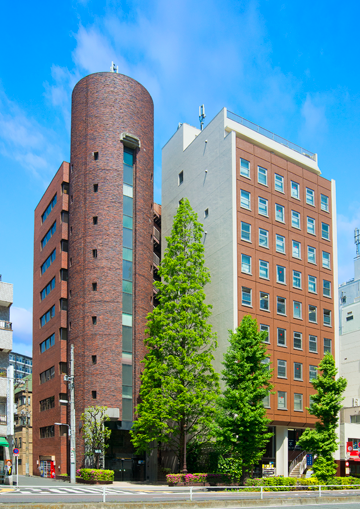 Company Name
Kikuboshi Co., Ltd.
Established
January 1924
President
Miki Takehana
Address
Dai-8 Kikuboshi Tower Bldg. 3-20-18 Asakusabashi, Taito-ku, Tokyo
Distribution Center
2-3-5 Tatsumi, Koto-ku, Tokyo
2nd Distribution Center
3-10-25 Haematsu, Kawaguchi-shi, Saitama
Affiliated Companies
Kikuboshi Real Estate Co., Ltd.
Metase Cosmerry Co., Ltd. (Obtained manufacturing & distribution license. Approved by Minister of Health, Labour and Welfare No.: 13D0X10006)
Yoroshi Cosmetics Co., Ltd.
RITA&CO Co., Ltd.
Member Associations
1. Deputy Director of the Tokyo Beauty Product Wholesalers Cooperative
2. Member of the Tokyo Chamber of Commerce and Industry
Awards
Monde Selection


Gold Quality Award

May 31, 2013 Tabegobocha (burdock root tea)

Silver Quality Award

May 24, 2011 Coco Natura Shampoo
May 24, 2011 Coco Natura Conditioner
May 31, 2013 Tabeyuzucha (yuzu tea)
June 01, 2015 Moisist All-in-one Gel

Bronze Quality Award

June 04, 2012 Tabekobucha Ume (kelp & plum tea)
May 31, 2013 Moissage Whitening
June 02, 2014 Tabeshogacha (ginger tea)
June 02, 2014 Moissage Water In

iTQi Awards


3 Stars

May 26, 2011 Tabekobucha Shio (kelp & salt tea)

2 Stars

May 30, 2013 Tabegobocha (burdock root tea)
June 05, 2014 Tabekobucha Shio (kelp & salt tea)

1 Star

May 31, 2012 Tabekobucha Ume (kelp & plum tea)
June 05, 2014 Tabeshogacha (ginger tea)

Good Design Award


October 01, 1997 Kikuboshi Finesse
October 01, 1997 Coco Natura

Other Award

2008 Inamori Entrepreneur Award
2016 Award for outstanding compliance in reporting corporate tax, Taito-ku